I'd like to play a game where wizards are mysterious, powerful beings beyond the ken of most, where magic items are rare and powerful. A game where you don't leave the path for fear of the Fair Folk. A game where a dragon can ravage a town and leave it in fear.
And yet, a game where a knight in shining armour can vanquish the dragon. A game where a cunning rogue can slip in and steal richest beyond his wildest dreams, without the dragon ever having known he was there. A game where after a long, hard battle, the warrior can break the hydra's neck against the haft of his axe, where the mysterious temple warrior is smiled upon by God, where the charming herald can trick the Faerie Queen into a bargain she did not intend.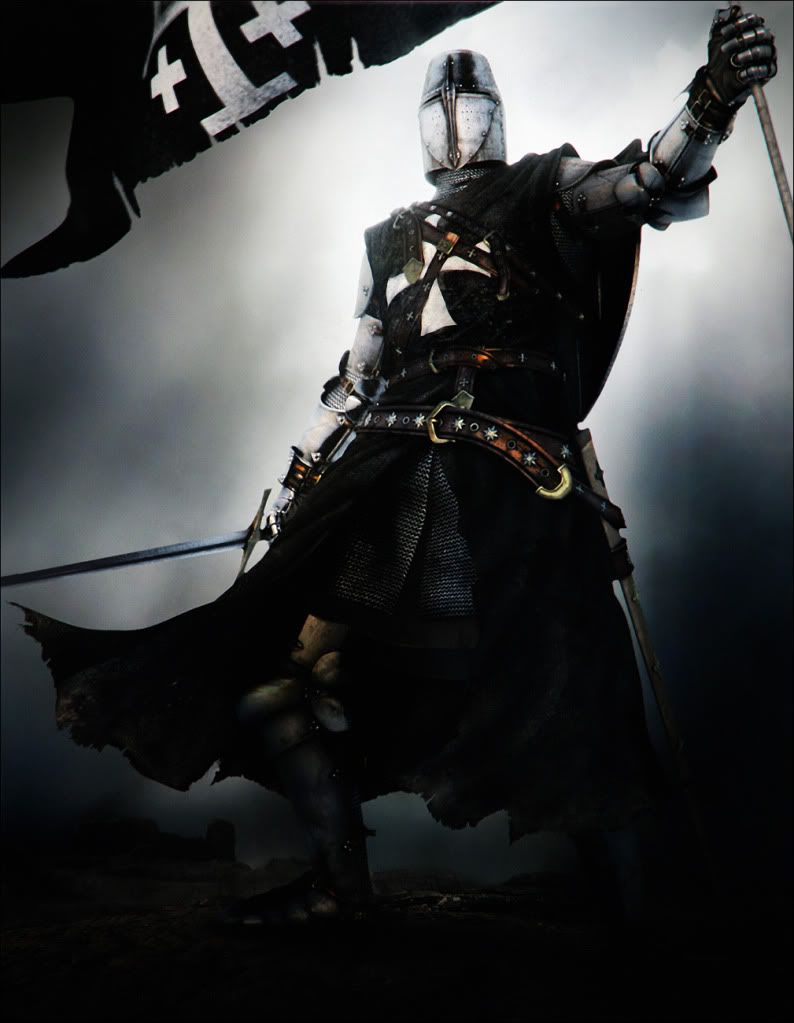 Enter the Riddle of Steel.
This is a game where being outnumbered may well be a death sentence, where magic is a mind-shattering rarity and where wit, strategy and planning are better than the strongest arm or darkest sorceries. Its baseline is an earth-like world based upon medieval history, with the combat system being based on the known martial arts of the period. Magic is usable by PCs at a cost, but is not a complete answer -- there are no fireballs, but one can light oil with a click of one's fingers. Perhaps most importantly, there are no classes. Each PC must choose two starting "skill packets", defining their initial skills but no more. A skill packet might be "swordsman", "academic", "craftsman" or one of many more. All but the least skilled PCs will be a combination of two -- one could be an academic thief, a woodsman monk or a swordsman learned in ritualism. Furthermore, your character's wealth is taken into account. One from a family of landed nobility might begin the game with a base of operations, providing a safe haven for the party in times of need. Conversely, a character could be a refugee slave, hated and reviled for the magicks at their disposal.
Essentially, the game provides great character diversity while making both combat and magic risky, fast and brutal. The best way to survive is not to fight, but good luck avoiding every battle. One wants to be very careful, or to have a backup character planned out. It's that danger that lends the game (or so I hear) something approaching a survival horror tone. Any round of combat could be one's last.
So, would anyone be up for something like this? Timezones are, as always, quite the bitch, but I'd be willing to answer some questions, see if I can't run someone through character creation, ect.