If you have an email ending in @hotmail.com, @live.com or @outlook.com (or any other Microsoft-related domain), please consider changing it to another email provider; Microsoft decided to instantly block the server's IP, so emails can't be sent to these addresses.
If you use an @yahoo.com email or any related Yahoo services, they have blocked us also due to "user complaints"
-UE
THIS WILL NEVER BE YOU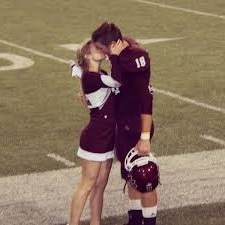 Daily reminder:
When you were 15, watching porn and playing video games everyday, ATTRACTIVE males your age were already having sex.
Everything was happening behind your back and no one told you because you were deemed UNFIT to participate in such sexual activities .
It was over before it even began.
Life is all about being YOUNG and cool, a generically handsome jock who lays with his virgin gf under the stars, seeing her priceless face as you first enter her pure pussy, moaning your name when her parents aren't home. Having a cool group of jock friends to hang out with...THAT is what life is all about
Sneaking out at night to lie with your virgin gf under the stars. Penetrating her for the first time. Seeing her face in the crowd at your HS football game. Having a huge group of jock friends. You never experienced any of that. It's over. You lost at life. Time to man up and become a provider. Time to downsize and save for retirement. Time to acknowledge that you were always destined for mediocrity. Welcome to hell. Welcome to life.
THIS WILL NEVER BE YOU
ITS OVER